$

28.00 -

$

57.00
Birdsall Family Burger Box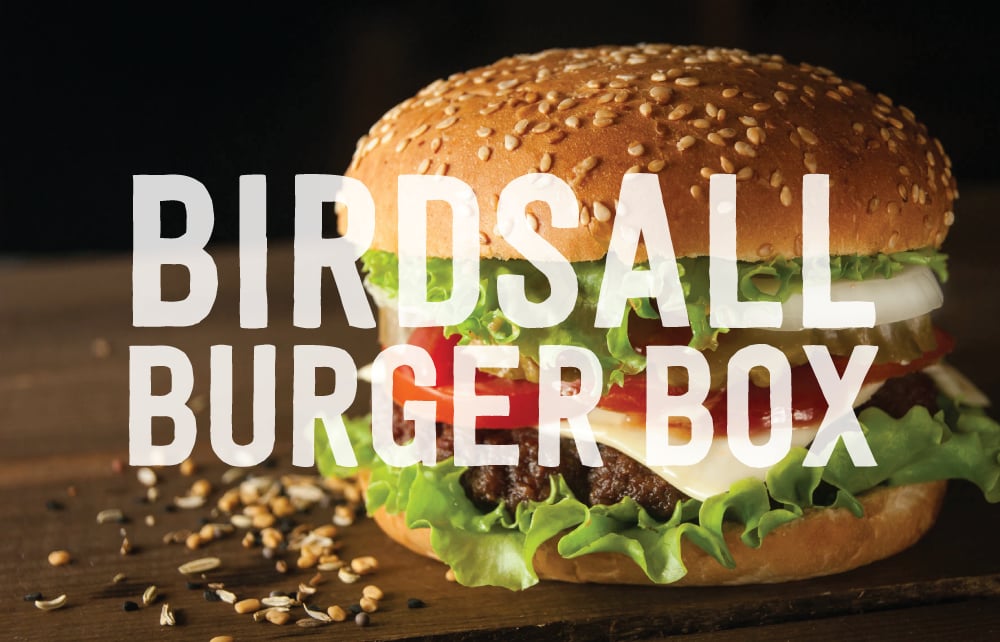 BEST SELLER
A Birdsall stay-home burger party in a box for the whole family! Choose a 4-pack or an 8-pack. We offer beef burgers, beet burgers (vegetarian), and Beyond Burgers (vegan).
Box includes:
4 -or- 8 Burgers (delivered frozen*)
4 -or- 8 Buns
4 -or- 8 oz Cheddar Cheese
4 -or- 8 Tomato, Onion, Pickle, Birdsall House Ketchup & Mustard
16 oz -or- 32 oz Roasted Potatoes
*Instructions for defrosting your burgers
Options:
Beef Burgers
Beet Burgers (Vegetarian)
Beyond Burgers (Vegan)
Delivery: for $5 dollars we'll deliver your entire order to your home between 1pm-4pm on Friday.
Please add the Delivery item to your shopping cart if you'd like to add this option.
Pick up: there's no fee to pick up your order from the Birdsall House Beer Garden at 970 Main St, Peekskill, NY between 1pm-4pm on Friday.
Price Comparison:
(beef burgers, 8-pack)